Human capital management has moved on. Manage the whole life cycle of your employees on a single cloud platform.
Cornerstone on Demand (CSOD) is a leading global supplier of integrated talent management solutions and has repeatedly been identified by analysts as the leader in talent management and training, thanks to the company's integrated vision and its ability to put that vision into practice.?
CSOD has been singled out internationally by Forrester, Gartner and IDC as an innovative "market leader", known for its unrivalled standards. The Talent Management Platform (SaaS) caters for the entire employee life cycle, from hiring up to the date of leaving the organisation: selection, onboarding, training, skills assessment, targets, compensation, development and succession.
Clients use the platform to locate and recruit the best talent, to develop their employees' professional careers, to motivate them effectively, to improve business performance, to create future leaders and to integrate with their external client, supplier and distributor networks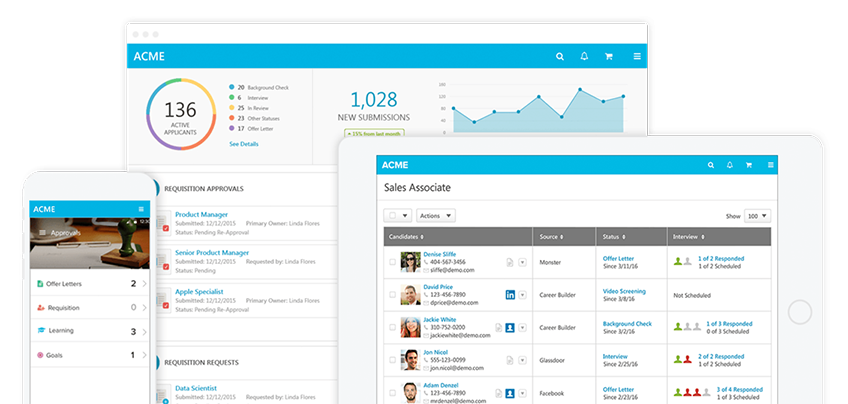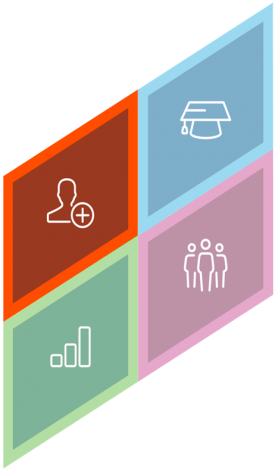 State-of-the-art recruiting to attract, select and integrate the best talent worldwide.
With the huge pressure to identify, hire and integrate top talent, the time has come to rethink recruitment. Cornerstone Recruiting's product suite addresses all your talent hunting needs, enabling you to improve the application experience, manage the whole process efficiently, shorten hiring times and access the total productivity of new employees.
With Cornerstone Recruiting, generating a good reputation for your company as an employer, searching for applicants and hiring are quick and simple. Our reporting and analytical tools also offer strategic insights into business results. Attract and hire the right talent.
Make a lasting impression on your new employees with Cornerstone Onboarding. We supply world-standard tools which will transform your new hires into motivated and productive employers who are eager to stay in your company.

CAMPUS AND EVENT RECRUITING
Make a lasting impression on your new employees with Cornerstone Onboarding. We supply world-standard tools which will transform your new hires into motivated and productive employers who are eager to stay in your company.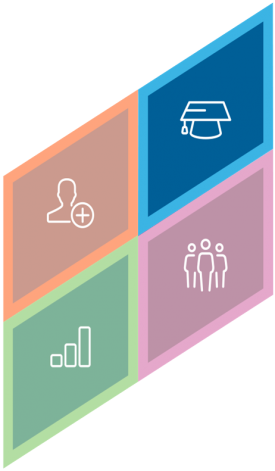 Up-to-date learning to inspire ongoing development and collaboration.
Reinvent learning and development to bring out your employees' potential, creating a culture of continuous learning. Go further with the Cornerstone Learning product suite, providing training and compliance to develop a workforce that is engaged, collaborative and skilled.
LEARNING MANAGEMENT SYSTEM (LMS)
Develop a skilled workforce, by offering up-to-date prescriptive training on mobile devices for all employees. Join millions of users in an efficient Learning Management System that has been proven to boost performance, collaboration, motivation and employee retention.
Build teamwork in real time and support social learning with Cornerstone Connect. Bring employees closer together to encourage them to share knowledge and speed up processes – increasing engagement and enabling employees at every level to grow and to stand out in their careers.

CORNERSTONE EXTENDED ENTERPRISE
Cornerstone for Extended Enterprise helps organisations to deliver impactful training to partners and external clients. Organisations can generate revenues through direct sales of training and certification, empowering partner channels, boosting client engagement and cutting overheads.
CORNERSTONE FOR SALESFORCE
Provide just-in-time training for staff, partners and clients, directly within Salesforce. As the number one LMS app on AppExchange, Cornerstone for Salesforce provides training through a single corporate LMS app created natively in the Salesforce platform.
Overcome major commercial challenges with predictive analyses based on artificial intelligence. Use your data to increase workforce productivity and motivation, with recommendations on how to manage and develop your staff more successfully.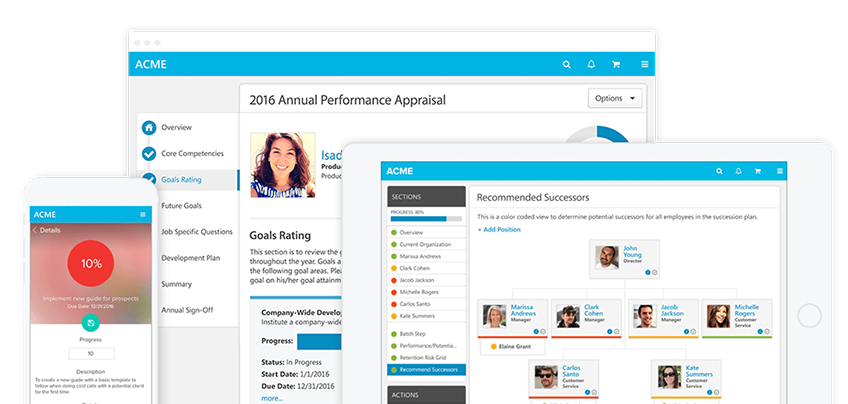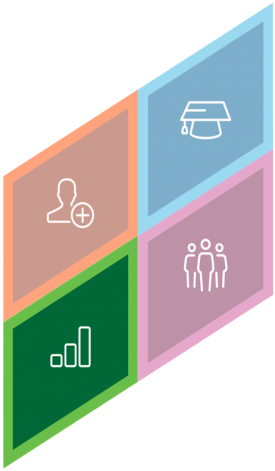 Continuous performance management to generate motivation and results.
Empower employees to take a more active role in developing their careers, with clear and measurable goals, defined career paths and specific development plans. Obtain valuable data and insights to ensure that your high-performing professionals are recognized and compensated – improving motivation and retention.
Align, assess and develop your employees to maximize results. Improve performance with an up-to-date performance management system that enables employees to monitor their own professional development with continuous feedback and intuitive goals, and that offers managers an easy way of assessing and guiding their employees.
The easy way to identify, develop and retain the best employees and to nurture leaders at all levels. Enable employees to explore their career path, to make them more motivated. Create succession plans and talent pools to deal proactively with changes in the workforce and to support talent mobility.

Improve compensation planning and manage it more easily and precisely. Highly flexible and configurable, Cornerstone Compensation offers systematized workflows, budget guidelines and adjustments to improve transparency, optimize budgets and increase efficiency.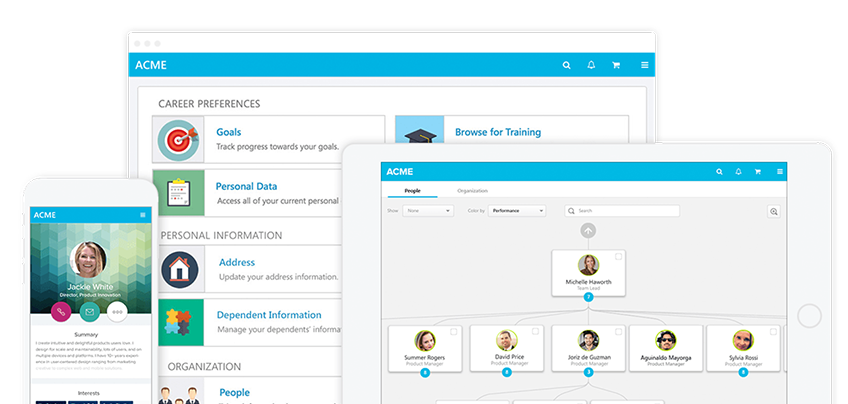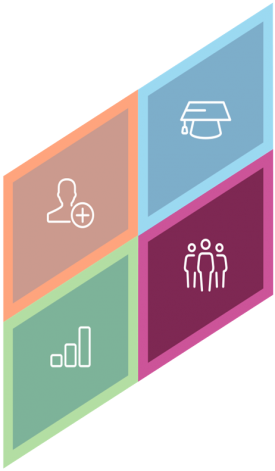 Up-to-date and centralised RH management – without the price of a complete new system.
A flexible and economic alternative to rigid and expensive HR systems. Cornerstone HR manages all your overall workforce data in a single central system, with robust management, planning and viewing resources.
Bring together employee data like never before – creating a clear and accurate picture of your total workforce. Manage employee motivation with an up-to-date user experience and encourage use of self-service features to drive up productivity.
To learn more about our services, click on learn more.