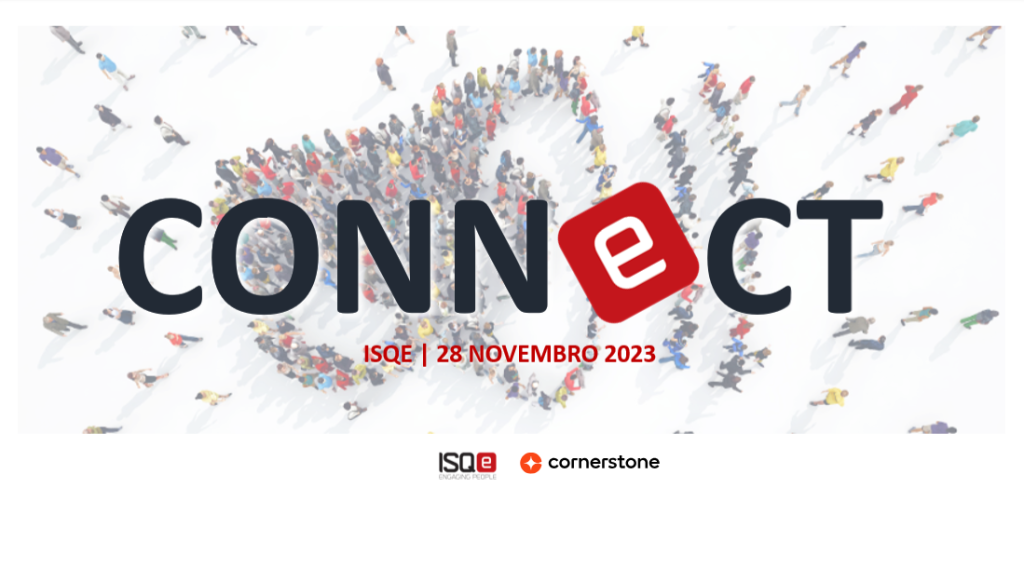 O CONNECT ISQe conta com a intervenção de Isabel Moço Key Note Speaker ligada à área de RH que tem como missão profissional desenvolver pessoas e negócios, apresentações ISQe e Cornerstone OnDemand, bem como a partilha de experiências através de casos de sucesso apresentados pelos clientes ISQe: Turismo de Portugal, Ascendi e Fidelidade.
O CONNECT ISQe é um evento limitado e que carece de confirmação de participação.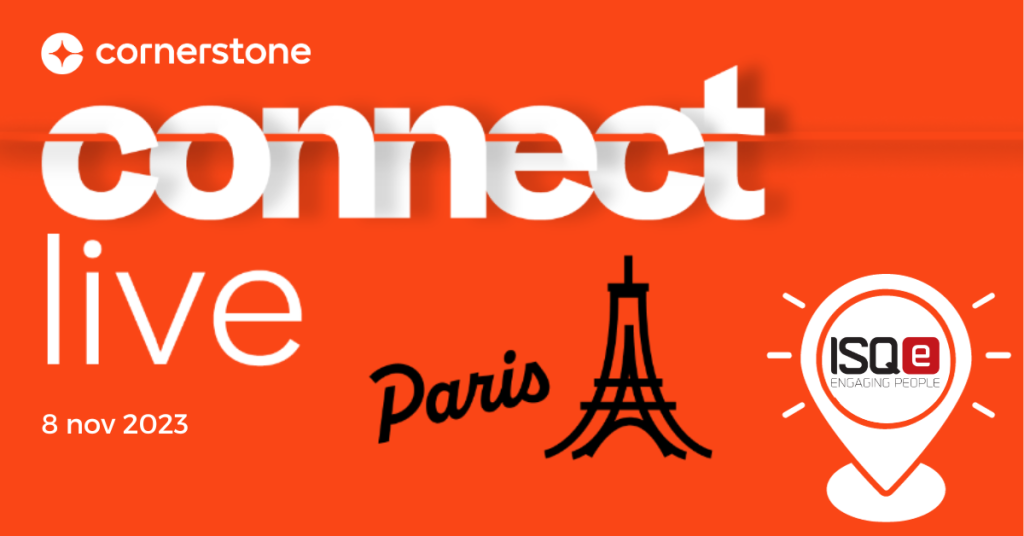 Event organized by our partner Cornerstone and which features the presentation of a case study by the ISQe team.
"Schneider success story using Training Plans by ISQe"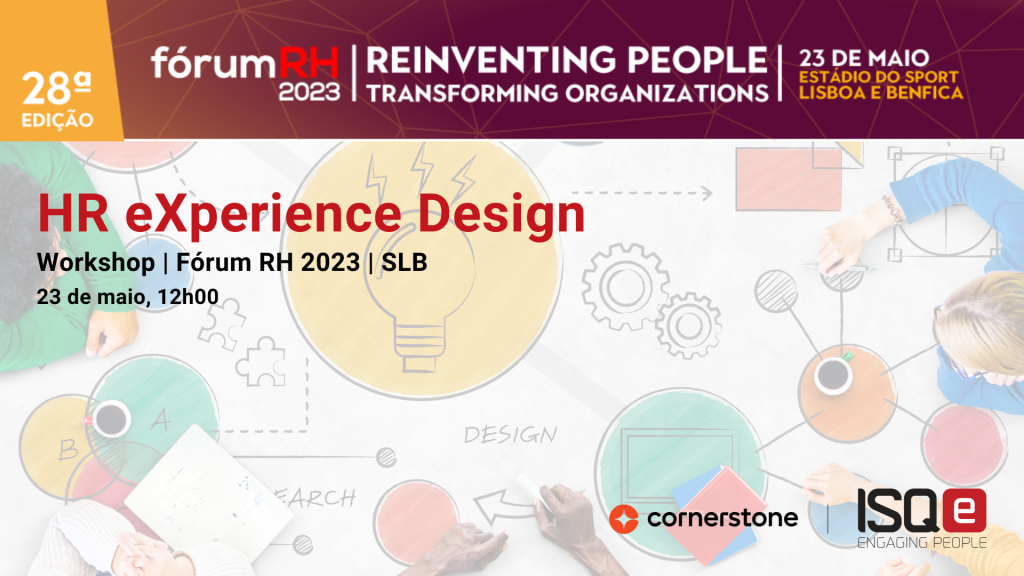 O Workshop HR eXperience Design realizou-se dia 23 de maio, foi um evento exclusivo para participantes do Fórum RH 2023, promovido pelo ISQe, Cornerstone e em parceria com a Design Thinkers Agency.
In this Workshop we applied Design Thinking to design positive experiences around the stages of the employees' life cycle.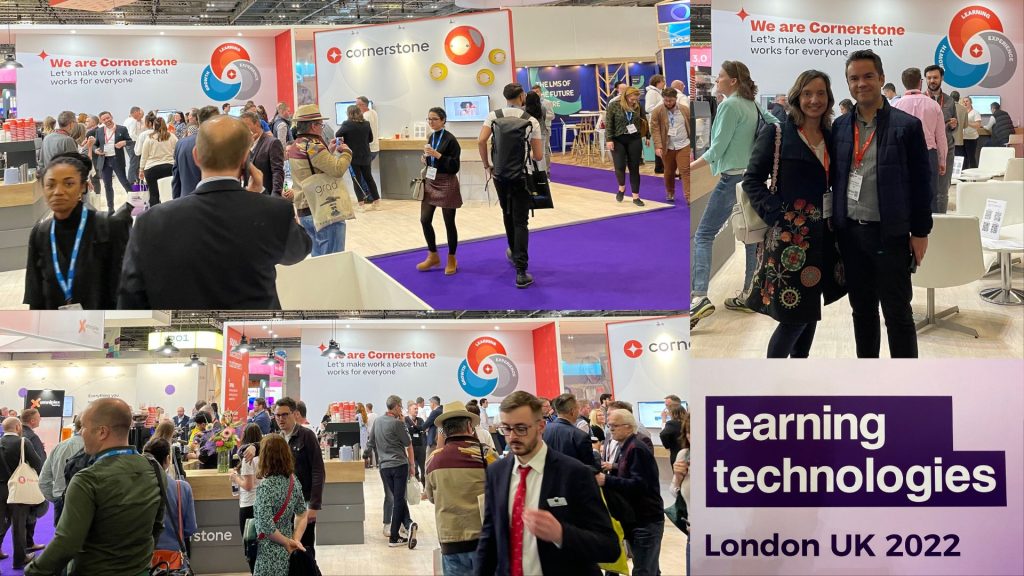 Learning Technologies, maio 2022, Londres, Inglaterra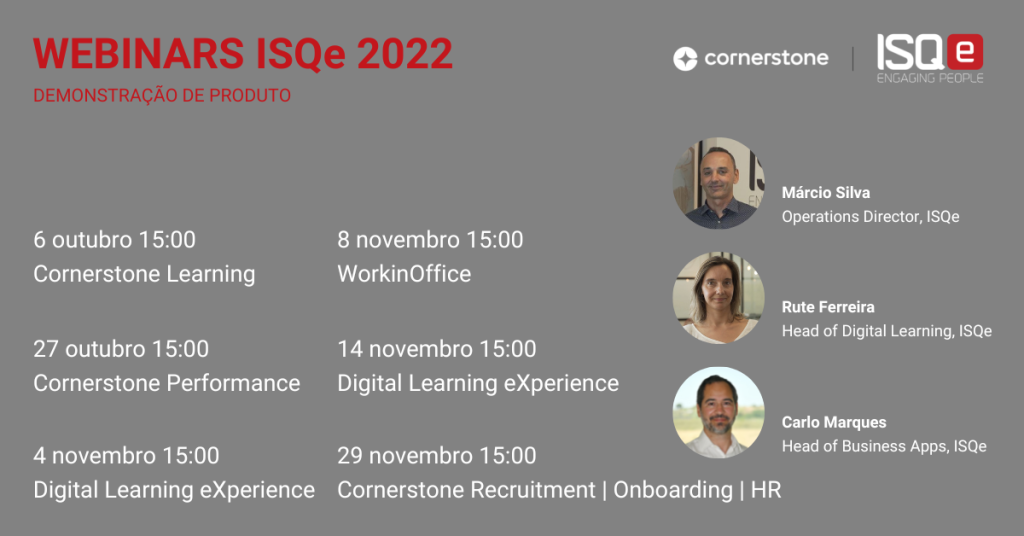 Entrevista Fórum RH 2022, Lisboa, Portugal
VIII Professional Training National Congress 2022 - PT
Entrevista Fórum RH 2021, Lisboa, Portugal
19º EncontRHo online: Digitalização da Formação – Oportunidades e Desafios
EncontrRHos RHonline, IIRH | RH Magazine, 18 maio 2021